P.O.V #15 : You say MAN, I say DEI!! = MONDAY!!!
5.3.12
sebelum menutup mata untuk 'koma sementara'

, let my fingers dancing on the keyboard dulu ye..
baru sekali masak dah letih... boo!!!
tapi, mata zie kembali cerah bila ada satu mesej masuk
"Esok kelas DE cancel."
mesej yang pendek tapi amat bermakna bagi dak2 first year BMFU...
apa korang kata? untung laa??
memang pun.. hihi..
joget jap..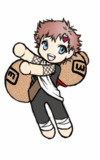 zie faham ada yang mengeluh bila masuk isnin nie...
yang bekerja tue, zie tak nak campur la...
yang study mcm zie nie, meh tacap mata kat sini jap...
Daripada Anas bin Malik r.a, Rasulullah bersabda yang bermaksud :

"Menuntut ilmu adalah wajib ke atas setiap Muslim."

(Riwayat Ibn Majah dan Abu Ya'La)
maksud hadis di atas, kita dianjurkan menuntut ilmu wherever we are coz what we do is what we learn...
just like today, i'd learnt how to make baked macaroni.. :)
it's so easy to gain knowledge..
but our mind always say it's so hard..
remember..
Daripada Sa'ad bin Abu Waqqas r.a, Nabi SAW bersabda yang bermaksud :

"Kelebihan ilmu lebih aku sukai daripada kelebihan ibadat. Kebaikan dalam agama kamu ialah warak."

(Riwayat al-Hakim)
di sini menunjukkan betapa pentingnya ilmu itu bagi kita seorang muslim..
jika seseorang itu berilmu, maka dengan sendirinya dia akan melakukan ibadat.
so, kawan-kawan semua, jom kita semangatkan diri kita untuk menuntut ilmu!!